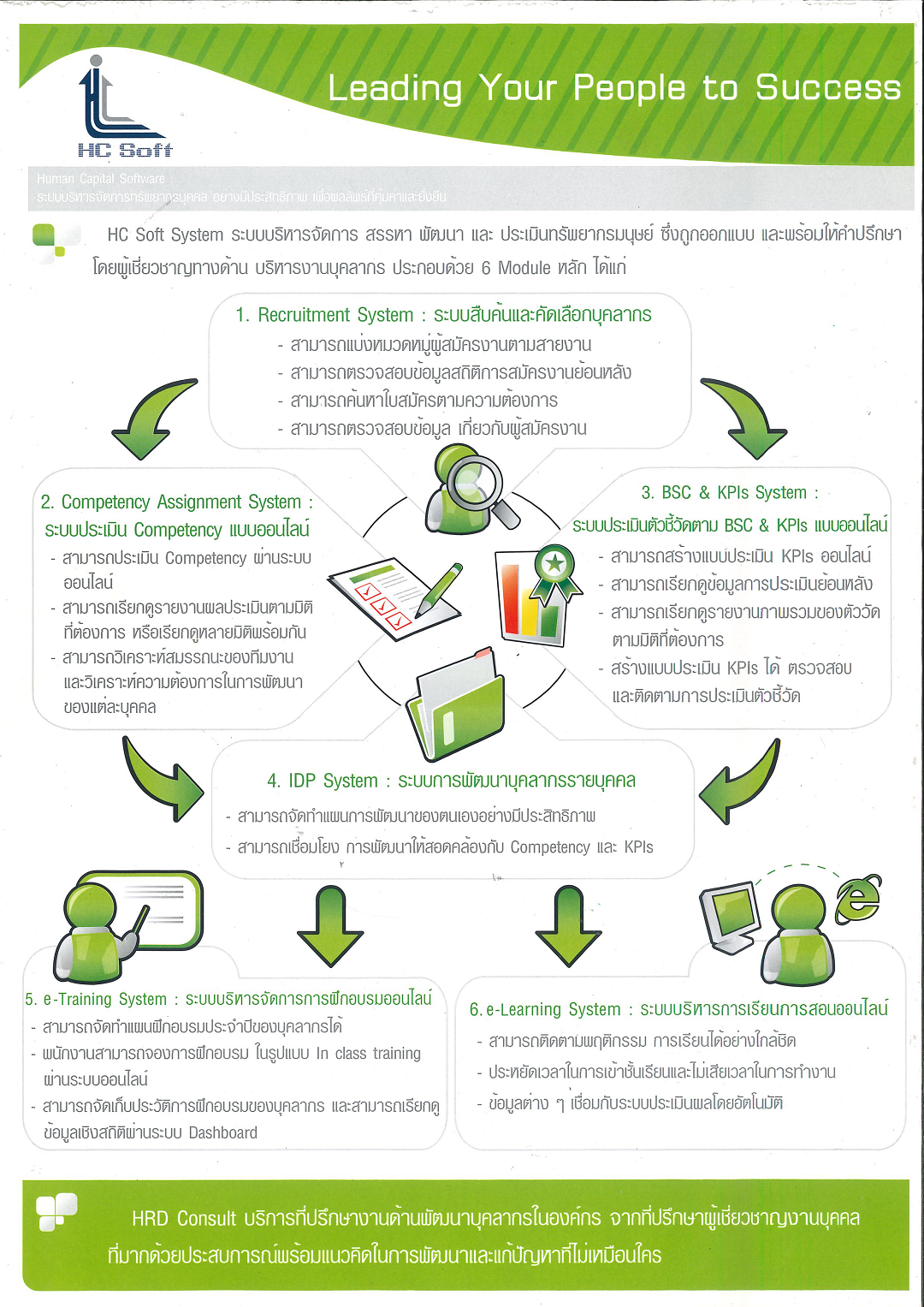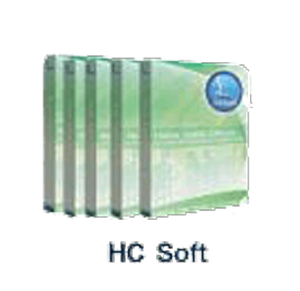 HRD Solution
A good HRD strategy leads to efficiency performance for organizations. The HRD strategies of each organization varies according to their vision, mission, goals and business strategy. Human Performance Solutions Is a solution for human resources development Include
1.Human Capital Software
(HC Soft)
Boost Up Your Human Capital
It is a system for managing, recruiting, developing and evaluating human resources. Designed and Consulted by personnel management experts.
HC Soft divided to 6 main modules
Recruitment System
Competency Assessment System
Balance Scorecard and Key Performance Indicators (BSC & KPIs)
Individual Development Plan (IDPs)
Training Management System
e-Training System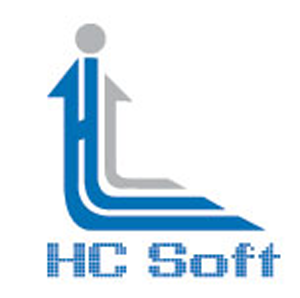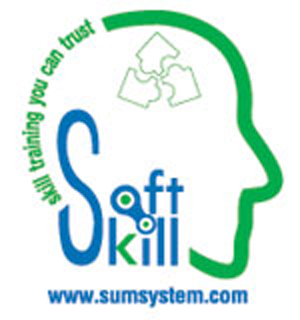 Soft Skill Content
Skill Training You Can Trust
Online training program with the concept, conclusions and interesting case studies from experienced speakers through various media that are easy to learn, divided into four main courses:
Business To develop the skills and knowledge improve the efficiency and effectiveness of your operations. Create a competitive advantage in the rapidly changing business world.

Luanguage Develop language skills for effective communication and effective business negotiation. Language is no longer a business constraint.

Technology Enhance the capabilities of personnel by choosing the right technology to access the information for decision making.

Industrial Industrial management and mechanics Reduce the waste in the organization, understand the various standard (ISO) that used in industry. Production Process, Product Quality Control, Human resources development And Professional technicians to be effective and productive.
Service
Consult
Content Development
Training